All-in-one app to manage an end-to-end onboarding case management for any legal entities across multiple products, with configurable onboarding workflow and rich risk score evaluation capabilities.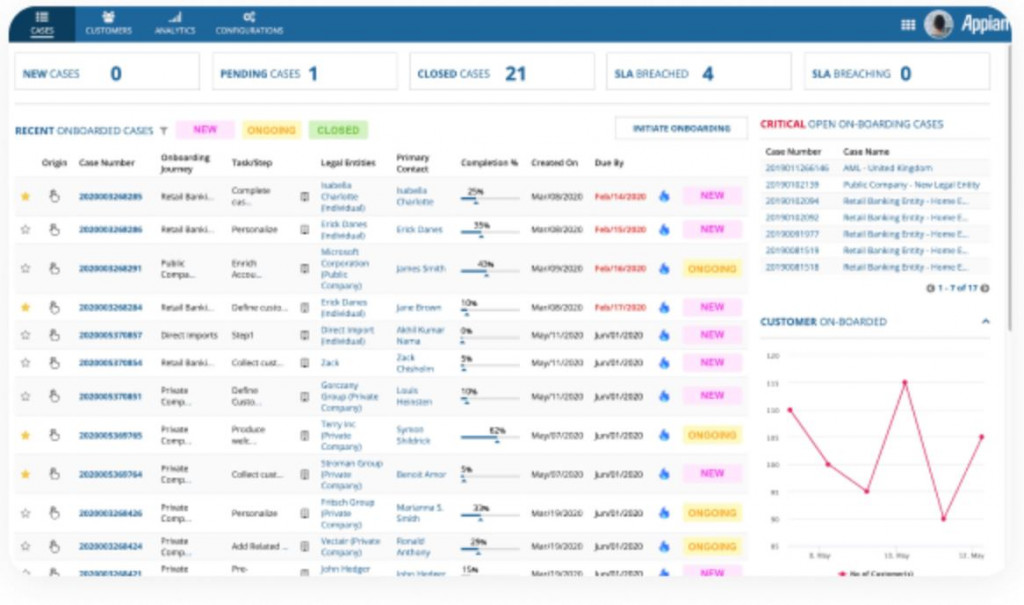 Intelligent Automation with onboarding cases
An interactive view of the onboarding case
Create/Manage Onboarding Questionnaires
Customer Journey Configuration
Smart Customer Enrichment
Dynamic risk score calculation
Enhanced Due Diligence & Smart KYC application uses a unique real-time & risk-driven approach to enable an organization to stay on the top of the compliances & customer required checks, through key customer information captured.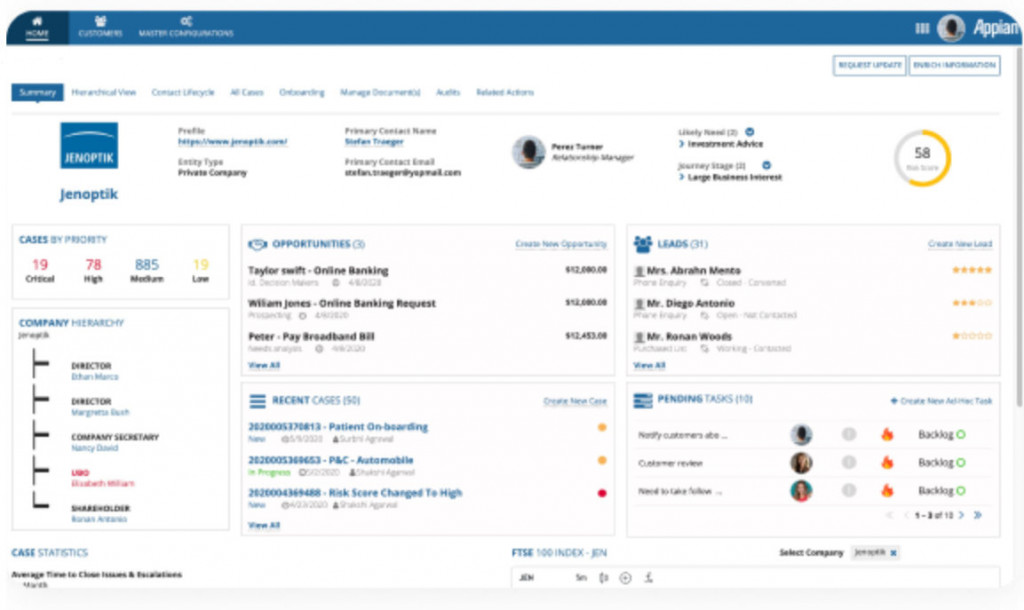 Automatic Periodic KYC
Self-Service KYC Questionnaires
Define Alerts & Workflow Automation
Real-Time Risk Score Calculation
Automated & Focussed Alerts Generation
Fraud Alert & Case Mangement
Have a unified view & full control of all potential fraud alerts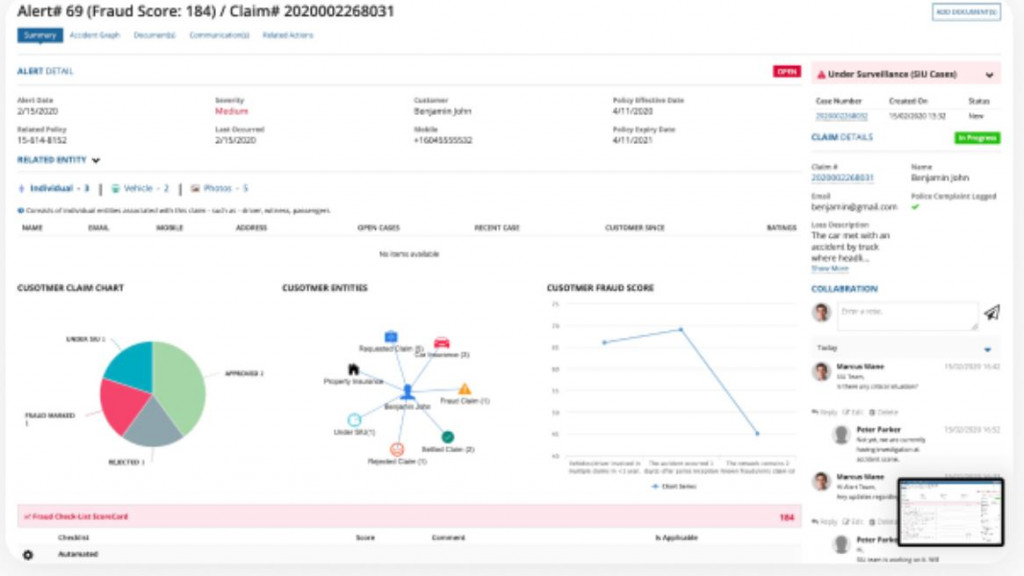 Fraud Alerts

Dynamic fraud alerts based on the threshold score
Configure fraud alerts checklists
Claims review and SIU case initiation
Custom fraud detection rules with the capability to extend and connect with the AI/ML system

Integration with Existing Fraud Systems

Get the alerts and notification from your existing fraud systems
Automated a custom checklist to look for potential frauds
Configure a rule to execute in the fraud systems through Appian

Enhanced UI/UX

Visualisation on Appian
Real-time collaboration and any connected object or event
Dynamic SIU Fraud Case Management
A complete audit of all changes manually or through the automated rule
Notes dashboard with all the notes/ comments added by multiple stakeholders
Intelligent Document Capturing
Award winning:  Workflow/BPM Product of the year at the Document Manager Awards 2019.

The  Intelligent Capture Cloud is an Intelligent Document Processing (IDP) platform which focuses on the document, applying Artificial Intelligence (AI) technologies as optical character recognition (OCR), and machine learning technologies to identify and classify content and extract data – all while continuously learning. The Intelligent Capture Cloud data extraction process includes support for recognizing machine print, hand print, barcodes, and checkmarks.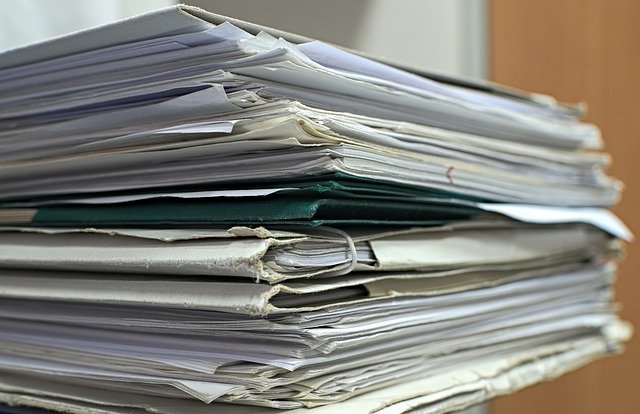 Intelligent Document Processing
Go beyond OCR with AI‑based document processing.
Process large volumes of data, fast.
Rapid Setup.
Leverage pre-trained AI models for rapid deployment.
Accurate Extraction.
Getting Smarter Everyday.
Accelerate ROI with AI that continuously learns from human corrections.
Powerful Automation.
Eliminate manual document processing in any workflow